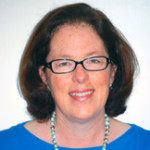 Phone: 415-464-8855, ext. 303
Fax: 415-464-8899
E-Mail gmoore@bamlaw.com
Genevieve Murphy Moore is a partner in the Larkspur office of Bancroft & McAlister. She advises clients on estate and gift planning through the use of wills, revocable trusts, and various types of irrevocable trusts. Her expertise includes advising clients on real property matters, business succession, charitable giving, and education planning, and the associated tax and property law considerations. In addition, she represents fiduciaries and beneficiaries in trust and probate administrations, counseling them on valuation matters, tax reporting, fiduciary requirements and allocation/distribution issues.
Genevieve has practiced in this field for over twenty-five years, first in Washington D.C. until 1996, then in San Francisco from 2001 to 2013 as Of Counsel with Morrison & Foerster. In 2013, she moved her practice to Larkspur with Bancroft & McAlister LLP.
Genevieve received her B.A. in Political Science and English Literature from Dominican College of San Rafael in 1981, and after spending five years as a paralegal she entered Hastings College of the Law, from which she received her J.D. in 1989. While at Hastings she was Managing Editor of the Hastings Constitutional Law Quarterly
Genevieve has authored two chapters in the CEB Treatise California Estate Planning, and for several years was a frequent contributor to the online Lexis/Nexis Practitioner's Corner on estate and trust issues. She also speaks to local interest groups on estate planning and education planning. She is past chair of the Estate Planning, Probate and Trust Law Section of the Bar Association of San Francisco, and has been recognized by Best Lawyers in America and Northern California Super Lawyers in the estate planning field. She has also served on the Board of Trustees and the Alumni Board of Dominican College (now Dominican University), and the Board of Directors of San Francisco Little League.
She currently serves on the Board Of Directors for The Redwoods, a Community of Seniors, in Mill Valley
Position: Partner
Areas of Practice:
Estate Planning
Trust Administration
Probate Administration
Federal Estate and Gift Taxation
Bar Admissions and Memberships:
California
Education:
Dominican College, San Rafael, B.A., 1981
Hastings College of the Law, J.D., 1989
Professional Organizations:
State Bar of California (Trusts & Estates Section)
Bar Association of San Francisco (Estate Planning, Probate & Trust Law Section)