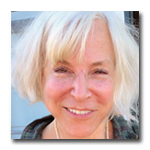 Phone: 415-464-8855
Fax: 415-464-8899
E-Mail hkwright@bamlaw.com
Helene Kaplan Wright is an affiliate in Marin. She represents business and estate planning clients. She began her legal career in 1989 as a summer clerk in the firm predecessor's San Francisco offices. Her practice includes operations of partnerships, corporations, and limited liability companies, estate planning, and trust administration.
Helene received her B.A. in 1972 from S.U.N.Y. Binghamton, Phi Beta Kappa, Magna Cum Laude. She received an M.F.A. in film directing from Columbia University in 1974. Before beginning law school in 1987, Ms. Wright was a sound mixer in the film and television industry. She was the first female member of the National Association of Broadcast Employees and Technicians (N.A.B.E.T. Local 15 AFL-CIO). Ms. Wright received her J.D. in 1990 from Benjamin Cardozo School of Law, fifth in her class, Summa Cum Laude.
Helene served on the Board of Trustees of the San Francisco School from 1994-2000, and as Treasurer for four years. From 1991-1993 she volunteered as a Court Appointed Special Advocate for Children (CASA) in the San Francisco Juvenile Court System. (Board of Directors, Barber Cashew and Agriform 1990-1993)
Position: Of Counsel
Bar Admissions and Memberships:
California, 1990
California and U.S. District Court, Northern District
Education:
B.A. S.U.N.Y. Binghamton, 1972
Honors:
Phi Beta Kappa Magna Cum Laude
M.F.A. Columbia University 1974
J.D. Benjamin Cardozo School of Law 1990 Honors: Law Review Summa Cum Laude